Together
June 16, 2012
Troublesome days will never fade from dark grey
Because standing by your side, the storm will pass
The thunder may strike my heart into confusion,
But held in your arms, my shivers will not last.

Dreadful screams of nightmares will not reseed from my memory,
But by your hopeful whispers my soul will be cured.
And if the haunting images creep back into my thoughts,
Your comfort will chase them away with gentle words.

My mornings may lack the glory of the sun,
But anticipating your warmth pulls my lips into a smile.
you have delivered me strength to set the past on fire,
And take the first steps into a future worthwhile.

Although the tears trapped inside me long to flow,
The memories of us are tattooed across my heart forever.
My soul longs for peace, my lips long for smiles,
That of which I find only when we're together.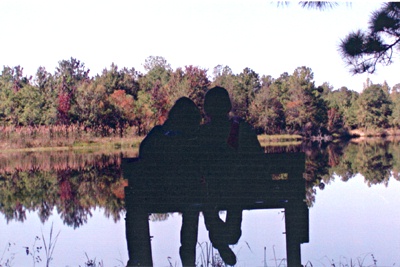 © Heather J., Slidell, LA