How Can You Love My Enemy?
May 24, 2012
If I've come so far,
Why do I feel the same?
I've changed everything about me,
Except my heart and my name.

I'm not who I once was,
And I never wanna be that girl again.
I'm not dying anymore,
Not like I was back then.

Still, these tears run down my cheek
And this hatred surrounds me.
Loathing this girl,
Whoever she may be.

Is it possible to truly hate someone,
When you're not even sure who they are?

A mystery,
My greatest enemy.

Is it okay to hate yourself,
If you know you won't make it far?

Fighting for love,
But denying my own heart.

Maybe I'm wrong,
But you've never doubted me before.
Maybe I'm right,
But I'll never be the one you adore.

If I can't even like myself,
Why should you love me?
If I don't see what you claim to,
Where are you seeing this beauty?

I see a mess,
A self-inflicted tragedy.
I see a cause,
Not worth fighting for.
I see a lie,
Pretending to be okay.
I see a discomplacent heart,
How can you see anything more?

Am I blind,
Or are you deceived?
If I hate this girl so much,
How can you love me?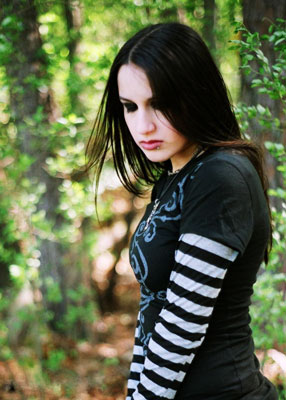 © Rebecca B., Marietta, GA