The First Born
April 12, 2012
And so it began, the first child of three
As those nine months wore on it became ever so clear,
My parents were so excited to start their family with me
They had everything ready to welcome their first born son or daughter.

And so it began, on a warm Fall day
After a full day at work, it was nice to relax
And then my mom felt it, I was coming her way.
She then told my dad that it was time for them to be going.

And so it began, on the exact date that I was due
On the 29th of September my mom went into labor,
But I would not come soon, I had missed my cue.
And so they all sat there waiting for me.

And so it began, I began to come out
First came my head, followed by the rest
Although it took me so long, my mom did not pout.
Twelve hours she had labored but was happy as ever to see me.

And so it began, the doctors all cheered
For the successful delivery they had achieved
For I was healthy, with neither a hair nor a beard
It was the morning of September 30th, the day I still celebrate every year.

And so it began, everyone came to see,
Aunts, uncles, grandparents, and cousins
All to see and welcome the newborn me
Into the family, grandchild number ten.

And so it began, the time for me to be measured and weighed
A good nineteen and a half inches and a healthy seven pounds and one ounce
Were the observations that the doctor and nurses made
A good healthy baby for the world's best parents.

And so it began, the nurses took me away
And everyone there started to leave
Even my dad, who then realized that he had to stay
For he could not leave his wife nor his newborn son.

And so it began, it was time for me to go
And all that night I cried and I cried
But what made me unhappy my mom still does not know
But eventually I stopped and was happy once more.

And so it began, the life I now lead
Where I am and always will be happy as can be
And always strive to help others and do a good deed
And I thank God every day for my life.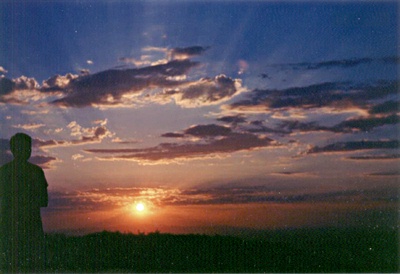 © Jovee B., Dededo, Guam