Betrayal and love
April 25, 2012
I cared for you oh so dearly.
You didn't feel the same way. Clearly.
The pain of heartbreak was absolutely tortuous.
It felt like a curse had been set by an evil sorceress.


You bolted backwards without a blink,

But now you sob and now you think
That I would accept your urbane "I'm sorry",
Midnight black, and never starry.

Destiny would have it, after years had flown,
And many others were claimed my own,
I know I saw through your veneer,
When I witnessed that silvery tear.

That night was full of love so lost,
But we had to crave it at any cost.
We stuck right with it at any rate.
You deem it love, I deem it fate.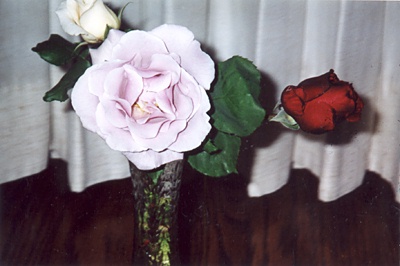 © Molly M., Palmdale, CA