If I Told You
March 12, 2012
If I told you I loved you,
would you never look back?
Could you leave all the world
shattered in pieces
to follow my shadow?

If I told you I need you,
will you be my sky,
the ground that I stand on,
give me your arms,
and never let go?

If I told you to stay,
would you follow me,
give me your love,
and stay with me always
even through death?

If I told you I hate you,
detest you, despise you;
if I told you you're worthless,
would you hold me close
and tell me you're not?

If I told you to go,
would you stay by my side
through all of the pain,
even if I'll
always hate you?

If I told you I'm sorry,
would you be there at all?
Would you still be mine,
my one and my only
always true love?

If I woke up tomorrow,
would you even be real?
Would all of the love,
the pain and the grief
matter at all?

If I told you I'm dying,
would you help me do it?
Would you look after me
until I am dead,
and be real when I wake?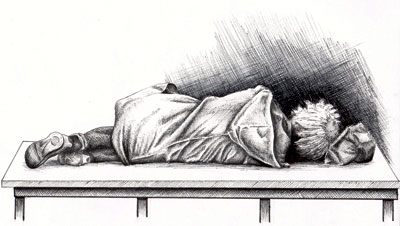 © Devin N., Sherrills Ford, NC