Asylum
February 16, 2012
Hold my heart
and pray it keeps beating.
Close my eyes
in hope I'm not seeing
who I was,
and what I'm becoming,
wondering why I cry.

Call up darkness,
cursing at the night.
Make me run,
flee from the light.
Drawn out time
no end in sight.
I wonder why I call this life.

Slash my spirit,
bottle up my tears.
Make me scream,
laugh down my fears.
Claw through memories
haunt all my years,
wondering why I'm still alive.

Bring forth sorrow,
watch as I weep.
Dim the lights
to send me to sleep.
Ask for secrets
I've sworn to keep.
I wonder why I lie.

Kill the voice
that I call a friend.
Tell me that I'm lost again.
Twist and pull,
get my will to bend,
wondering why I beg for the end.

Fill my lungs,
and stop me from breathing.
Bind my body,
call me willing.
Break my mind,
end my scheming.
I wonder why I fight.

End the joy
make me stop dreaming.
Steal my voice –
keep me from screaming.
Cut me up,
laugh while I'm bleeding,
wondering why I try.

Carve my ego,
take me apart.
Piece my together
leave behind your mark.
Set me to fire,
smile, watch it start.
I wonder how I watch from afar.

Shut you out.
Open my eyes.
See the light.
Dare not to cry.
Claim my voice,
sing 'goodnight.'
Laugh as I die.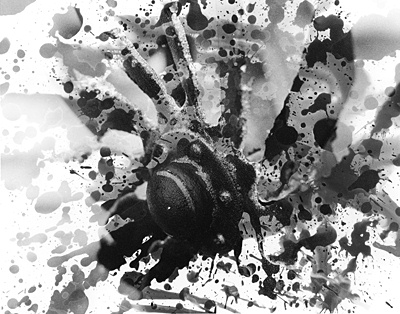 © Dana C., W. Lafayette, IN