You're the Fabric of My Life
February 15, 2012
Your velvety voice could tear me apart.
Satin smooth hands sculpted like art.

Beautiful smile embroidered in gems.
From lace layered lips, flawlessness stems.

Suede sweet eyes of admirable blue.
Dazzling features, but has not one clue.

Coated in nylon, your delicate skin:
To handle with violence, is surely a sin.

Tougher than denim, but softer than plush.
Your shimmering face turns me to mush.

Burlap thick hair of chocolately brown.
Tapestry: talent, I've almost drown.

Double knit threat of beauty and brains,
Is secretly embossed in those jovial veins.

Only one moment is all that it took,
To hypnotize me with one leathery look.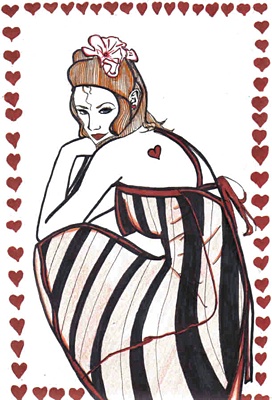 © Sara D., Aiken, SC