What Winter Really Means
February 3, 2012
Winter lasts in fits and starts:
The weather too warm and then too cold.
Snow falls in a languid monthly routine:
We get seven inches all season told.

The cement is tinged with rock salt.
The sky is full of smoggy clouds.
The air is wreathing around our heads
Like a caressing shroud.

The wind whistles through tall buildings,
Becoming gusts in alleys and streets.
It slices through our clothes and warmth;
It reminds us of what winter really means

In the safety of the station-
Steel crawling to the sky and carving a hole-
A beggar on the bench, hand outstretched:
"You got any money?" "No."

We're all poor in something
Whether it's love, hope, or faith;
We have our hand in someone else's pocket
Hoping they have what we can't take.

In the next month winter dies.
Spring is born under a gentle breeze.
We shed our coats, we shed our skin;
And we forget what winter really means.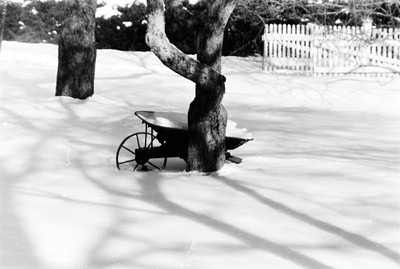 © Steve S.,Marblehead, MA