J'aime Toi
February 1, 2012
It be too troublesome a task to write a romance: I can hardly live it,
That to be a lie: I have hardly survived it.
It is here I give up,
Or so I do pretend,
But nay:
That to be one of the many lies I'm sick of.
So you will not come for me?
Thou art a cruel fate,
Bestowing my heart so indefinably to someone as this,
But they in all truth I can never hate,
O, what a truly vindictive fate!

I sleep, I speak and as do a doll,
But an existence,
That is not living at all,
I sleep I speak and still all for they,
They who hath thrown my heart away,
Ripped it apart with O beautiful hands,
Cried when they left me:
I'll never understand.
Mon aime, Mon aime, J'aime!
Mon aime, Mon aime, J'ai aime!

It's just me!
So come back,
Let it be as we were,
Leave and let by gones be by gones,
Forget the past,
Forget the future,
Live now!
Because whatever you want is yours,
You need only let the wind whisper it to my ear, and then I'll know.

I'll know you loved,
Tu es aime, Tu es aime!

I'll know you do love,
Tu aime, Tu aime!

O nameless, O nameless,
Don't be heartless too!
I'll live, I'll breath, do everything for you!
Yes I'm poor, but I am strong.
One second of your sweet love,
And even I will be the richest man in the world.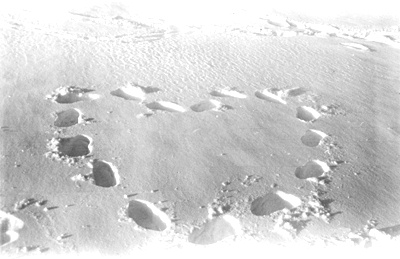 © Kim B., Marblehead, MA