Weather Down the Beaten Path
January 25, 2012
I've always wished to fall in love
The way they do in flicks;
To walk the beach romantically
And play some harmless tricks;

To hear him stutter on one knee
For me to take his hand;
To plan the mother of events,
And make sure that it's grand;

To march my way across the room,
With tears in every eye,
And promise in a hopeful voice
To love him till I die;

To search on every online site
To find the perfect home,
And try to find a store that sells
A colored paint in chrome;

To sit and watch some scary shows
Only on-air at night,
And have him hold me extra close
When I awake from fright;

To shield my ear from all the "woos!"
When we announce the news
That something deep within my womb
Is growing into twos;

To feel my body start to change
As I nurse them from within.
While sitting 'round the dinner table
He shines a heartfelt grin;

To feel the kicking on my tum,
And the excruciating pain
To bore these precious miracles,
Eddie Jay and Sarah Jane;

To teach our two amazing kids
What's right from what is wrong;
Sharing traits like my goodwill,
And his nerve to be so strong;

To both shed tears of great content
As they're standing on the stage;
Watching as they throw their caps
At eighteen years of age;
To share a family hug outside
Before they part their ways;
Waving as the distance grows,
With minds all in a daze;

To weather down the beaten path,
With his hand tucked in mine;
To skip flat pebbles over lakes,
And smell the fresh grown pine;

To rock the remains of our days,
As slowly we grow old;
His worn hand placed on top of mine,
A feeling good as gold.

I've always wished to fall in love,
The way I've always seen.
It's sad to know that such a thing
Is only seen onscreen.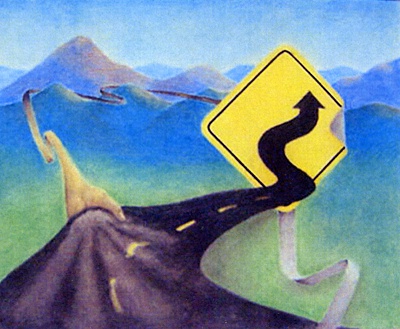 © Tyler W., Muleshoe, TX