All I Can Do Is Hope
January 16, 2012
Seasons come and seasons go
How can life be moving so fast, when it used to move so slow?
The future's coming at such a pace
I can feel the wind pounding against my face
One day soon we'll all say goodbye
And then be forced to begin our new lives
You once said we'd be best friends forever
Does that really mean you'll forget me…never?
The guys I never talked to? They can forget me all they want
But what about my dearest friends, the ones who are all I've got?
The ones who were with me when the sky wasn't blue
I'd like them to remember me, but do they even have a reason to?
And what about me, who will I be forgetting?
Who will still be in my thoughts once the tears are done shedding?
When we talk to each other and there's just no link
I can't help but wonder… are we as close as we think?
But nevertheless, you should take a bow
Because something you've done has changed me somehow
So there's one more thing I'd like to say
Before we go our seperate ways
Even if our connection is completely cut
You'll have a place in my heart… no matter what.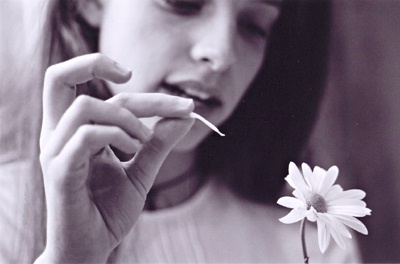 © Emily B., Houston, TX