This Way
December 18, 2011
Mama's gone deathly pale
Daddy says I'm a disgrace
I just told the secret news
now I must hide my face

"I'm in love with my best friend,"
I say, sure they'll understand.
"I love girls too, Daddy,
it's just who I am."

They go into the bedroom
and lock the door real tight
Then Mama starts to cry
and Daddy's mad all night

It's a sin, they say
God's damning me to hell
Mama bursts into tears
I pray, "He might as well."

"I don't want a God
who made me this way,
then sends me to burn because
it's not right," I say.

Now Mama's lips are silent
and Daddy won't speak to me
They'll never know how much I wanted
For them to really see,

I'm not a different person
I just broke up with my ex
So I could be with the one I love
Who cares if we're same sex?

I don't understand
through the silence so long
How a love that feels this right
can be so damn wrong.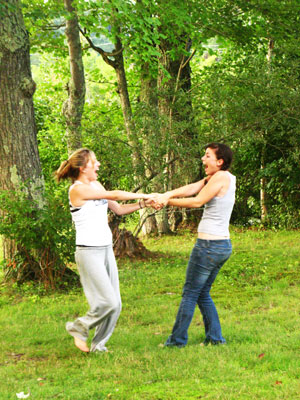 © Chantal C., Falls Church, VA