The Missed Chance
December 14, 2011
You hold me close,
Tell me it's alright
But I know better
I'm ready for the fight.
I put on my battle gear,
Prepare for the worst
But you're right beside me,
Which settles the thirst
For a longing companion
To stand beside me.
I've been so shallow
But I can finally see
Past your sarcastic remarks
And your black coal eyes.
You're kind, you're gentle
And you are surprisingly wise.
You touch me and I feel shivers
Travel up my spine.
You tell me I'm amazing
And I pretend the words are mine
Because this feels real
For the very first time.
I can see myself with you,
Way past your prime.
So maybe some time soon
I'll get the courage to say
How I've felt inside
From that very first day.
I was young and naïve.
I missed the golden chance.
I foolishly turned you down
When you asked me to dance.
And now you are with her,
I try not to shot that I'm sad.
But all I can think of
Is what we could have had.
You are such a great person,
Such a good friend to me.
But "friends" is the most
That we will ever be.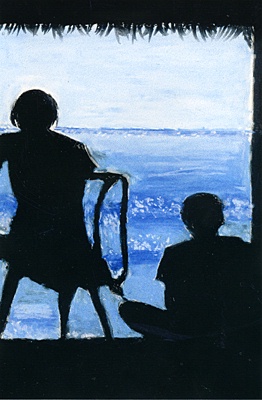 © Julia S., Haddon Heights , NJ