A Girl Without Identity
December 7, 2011
She sat in her room,
Waiting for a hero to rescue her from gloom.
Falling into a depression
Without a question.
She thought no one was there
That even cared.
So alone and unhappy
No one was there to make her happy.
So lost in a world of pain,
From being used and over-played.
Taken advantage of by the wrong kind of love.
But who was there to even care about
The girl who had felt so unloved.
A nobody to society,
They could care less about her identity.
She was like a shadow
Always willing to follow.
A push-over wanting to be accepted
But no one respected
There would be no happily ever after
For the girl who never sought laughter.
Blinded by the weight of the world,
She was crushed with the entire load.
She would never get her chance to grow old.
The girl's hero had never showed.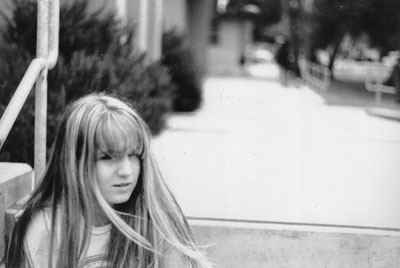 © Alyssa R., Pacific Grove, CA