Alone in the Valley of Death
December 12, 2011
We build up our futures, our hopes and our dreams
Then our lives erupt into silent screams
We scheme, we think, we plan out a life
We don't know it all will end in strife
We throw our hopes into reality
That cold disaster of actuality
As the future becomes the present,
And our lives spirals down in quick descent
From pasts full of good intent
To lives with no future, full of torment
We sink slowly into normality,
Reminded always of our own mortality
Hurt by the world's harsh brutality
And trapped in the cage of our own mentality
Stuck in a place full of death and sin
Should we even try to fit in?
Should we give up our lives before our bodies die?
Pour out our anguish to none but the sky?
They'll brush us off and say it's absurd
Our hearts scream, begging to be heard
You're the only one that you can trust
But don't worry- you'll adjust.
This isn't going to hurt at all.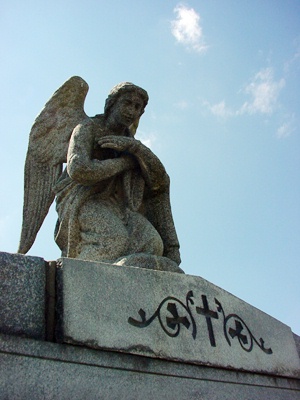 © Greg K., New Lenox, IL