i am confused.
October 22, 2011
I am 16,I am a man;
This world I do not understand.

I sit and stare,sit and stare;
at the world with care.

I am upset,I am mad;
This world makes me hurt,hurt so bad.

I sit and hurt,sit and hurt;
tears from my eyes flow to my shirt.

I am stupid,I am dumb;
I always knew this day would come.

I sit and cry,sit and cry;
why did he have to die?

I am a waste,I am a bother;
were these the thoughts of my father?

I sit and think,sit and think;
I think so hard, I forget to blink.

I am special,I am gay;
is that why he left last May?

I sit and breath,sit and breath;
he died because he hated me?

I am puzzled,I am confused;
pills and alcohol he abused.

I sit and cut,sit and cut;
slitting my wrists,I feel like a nut.

I am needing help,I am needing love;
this is what I ask God above.

I sit and bleed,sit and bleed;
I wait for help and pray the Creed.

I am alone,I am bleeding a lot;
my stomach turns into a knot.

I sit and wait,sit and wait;
Will God bring me to his gate?

I feel his presence, in my chest.

He leads me, and tells me what is best.

He doesn't want me to give up.

I am glad,I am at peace.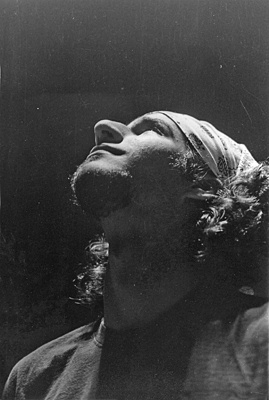 © Luke Z., Westport, MA