Farewell, Best Friend
October 19, 2011
The day wasn't right,
Best friends were having a fight,
Not a single word to say,
Both had to go to school,
Trying to act like every thing's cool,
But they couldn't hide what they were feeling inside.

Although they were angry at one another,
They both felt agony in each other,
Slowly healing from all the pain,
At a glance their eyes meet,
Looking away pretending they weren't seen,
The silence was still there, for they could not care.

Looking back at the memories,
Second thoughts, please don't forget me,
For I have lost you now,
There is nothing else that I can do,
But just reminisce about you,
I have to admit this is tough.

Honestly you were my bests friend,
I can't believe that this is the end,
Thanks for a great adventure,
I promise it will be with me forever,
This may be my final goodbye,
Let's move on, I know I'll try,
Farewell to you my best friend.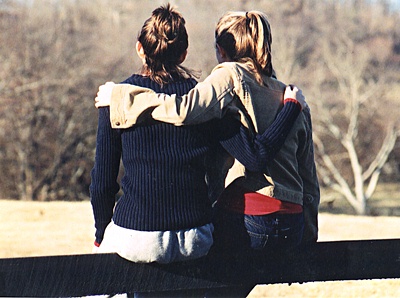 © Jaime M., Wichita Falls, TX