A TRIBUTE FOR MY MOTHER
October 12, 2011
Amongst all the people I have met
My mummy is the best one, I bet
Dark colored, she's a cutie pie
She never remains shy
The whole day long, she works for my comfort
Though there's no one for her support
She's cheerful all the time
She's so sweet, when she calls me out for dinner at nine
A best friend of mine
I think, to fight for her rights, there is no crime.

OH MY MOMMY!

You are my love, my life
In your absence, I feel like someone is tearing my heart with a knife
My body, my soul
Without you I'm a beggar with a bowl
Standing, standing in the open air
I wave my arms to you
You come & hug me
With all your love & affection
Your true devotion, your passion
Has always been greeted by me
To make you happy is my mission
The whole day, your face is only what I see.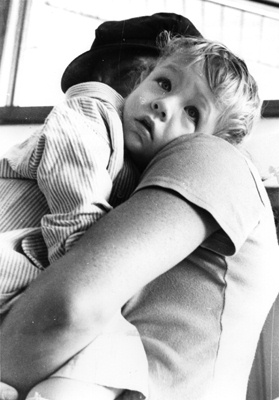 © Ali D., Cincinatti, OH