Hold my hand
September 22, 2011
Shaking and shivering,
my lips start quivering.
The damp morning air is freezing,
you could see me slowly breathing.

I can feel his electric blue eyes from across the way,
the boldness of the color makes the sky pale in a dreary gray.

Our eyes connect, our gazes lock,
he strolls over and starts to talk,
"Your nose is red and your lips are blue,
is there anything I can do?"

I murmur to him, "Take my hand and hold it,
even if only for a moment."

He smiles and does as he is told,
I could last forever in his hold.
Then he tucks me in, under his arm.
I know there will be no harm.

If only we could stay this way forever,
and ever.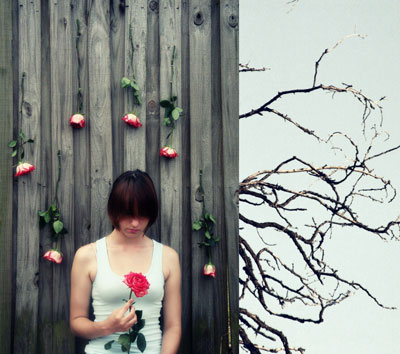 © Taylor S., Deltona, FL