A Simple Warning
September 28, 2011
I've been in your shoes before,
Young, innocent, and naïve.
I just want you to know the truth,
So you don't end up like me.

I'm trying to give you some advice,
To prepare you for the road ahead.
Please child, won't you listen?
It's a hard journey, the one you wish to tread.

The boy truly is good at heart,
But understand all saints have a past.
Who knows, he may have changed.
I'm just not convinced of that.

I'm not trying to hurt you,
I'm not petty enough to try.
I'm honestly looking out for you.
But my words you still deny.

Well dear, I really hope that it works out.
You clearly don't approve my aid.
Your suspicion has overcome you;
You're simply too afraid.

Once you uncover the truth,
I'll still be standing here.
Only this time, there'll be no pity.
I did try warning you dear.

So keep your distrust close beside you.
Society has taught you well.
You can keep your paranoia,
I'm sure it treats you swell.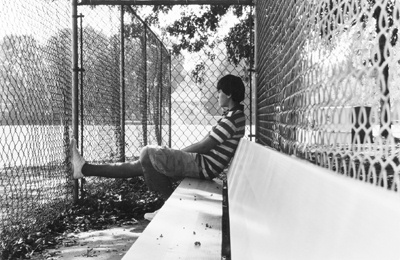 © Kyle W., Pompton Plains, NJ