Masks
September 11, 2011
Will we ever be able to conquer our fears?
For they hold us in the dark,
Will we make it to the light and dry our falling tears?
To show the world its abilities and finally make our mark.

Will we ever be able to make our voice heard?
For it's the key to open life's doors,
Will it grow wings and rise up like a bird?
To open minds, to grip attention with its claws.

Will we ever be able to open the eyes of the nation?
For they cannot see what harm they do,
Will countries join hands to save our civilisation?
To mourn the death of innocence and start again anew.

Will we ever be able to stand up tall in protest?
For it's corruption that stains our souls,
Will the helpless find confidence to win their life's contest?
To stand up, fight for freedom, to reach safety's goals.

Will we ever be able to touch the lives of others?
For a caring hand can turn a life around,
Will discrimination vanish and we help our neighbours like brothers?
To join families, to create relations that are peacefully sound.

Will we ever be able to change the world we live in?
For it falls apart more each day,
Will we realise the pain, the darkness, the sin?
To feel the weight of deceit upon us as our lives are washed away.

We need to come together as one voice of reason,
To reveal and rip away the masks of ignorance,
So that, as one family, we can make it past our winter season,
And build the truth, unity and perseverance,
To be the change we need to see.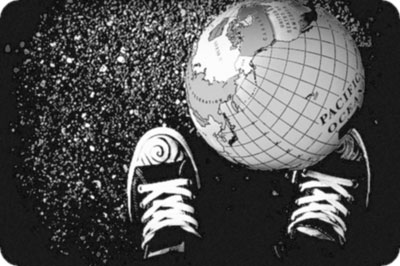 © Kailey E., Crownsville, MD