Remember Me
September 14, 2011
Remember Me
Remember those promises before our departure
Sling-shot, bow-N-arrow to the heart
Cupid is a homicidal archer
Because love kills
Demolition day on the relationship we built
What now lies in the remains are torn pictures covered with silt
Still looking at the rummage
Sifting through the debris
Even though time has passed do you still remember…me?

Remember me
Remember holding hands with interlocked fingers
Parted lips, but the warmth of its essence still lingers
I hate our friendship because I still love "Us"
I can't even hold down a good relationship because these women I no longer trust
There's a fine line between childhood and womanhood
But there's a blinding haze that keeps these girls misunderstood
Moving on-I see you playing the game-but even so,
Do you still remember my name?

Remember me
Do you still remember us?
How the whispers of lips turn to lust?
Or is this memory something only I can see?
I still remember you, do you still remember me?
Remember me….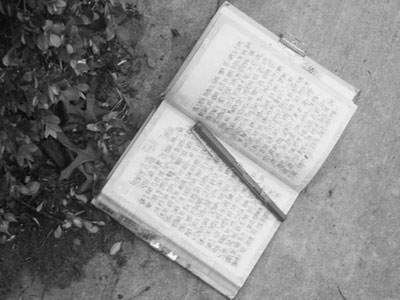 © Quinn B., Lubbock, TX