The Sullen Ship
September 10, 2011
As a pest towards a light, I lie tranced before the wood,
Sullen--staring--for just before me stood,
A tottering table, spinning in the sun,
In the center of the table, was a book;
Turned to page one.

Nearing this strange spectacle,
--Flailing through the fog--
The words that wailed within this book,
Set my soul agog.

For in it lied the future, and Thoughts within this world,
And rhymes roared from it,
Like drops, from heaven, unfurled
Unto the center of the table,
Where words on my lip curled,
To all who hear, to those who sneer
At the thoughts --oh, so dear!--to my broken, barren mind,
Still unclear from the damage I had dealt, from the ship I had steered
Through the seven seas, whilst the slaves, wailing, had plead:

"Oh please, do not sink this ship in the sullen dream,
For back home I have a son, a youngin', just turnin' one
On my arrival, so please I beg, just, do anything--please, I beg!
Just please, let me son, see one last time, his old man--just once!"

I chuckled, I laughed; What witchery--what craft!
I ignored the fool and set the mast,
For all is lost--hope is past!
We must move on, for you deemed wrong
Be ablaze by the Bizarre Throng,
That roam these woods, where once I stood
A broken, barren child, beguiled into belief that
this book, in the center of the table,
--turned to page one,--
Was all by which genuine truth was begun.

But--alas!--My guess was wrong!
Witchery, be cast
To the ocean--drenched and deep!
You who tell tales of tall-return to your grave; attend your last Mass, you
mischievous wench, the earth, the seas,--they reek of your stench!--
So mourn until the passing of May;
Not a soul will heed your final day.

And the sound--dun, dun, dun--of the gondolier,
Rings eternally now, in my unbroken ear.
I prune the tips of their spears with
Pain,--fiery pain,--of my pointless years!
And pierce the cracks in their armor with
sign of my sole shameless fear.

The book has been tossed to a cage,--like bone to beast,--where
feelings fade in the crevice of day and
grown men bray like children from a place
faraway, from the fear that has gripped them for years, and though--not once had it stopped,--
It rests, now, along a
sullied set of lies I've been fed,
It's tattered pages, soon to swap
with truth abound.
With truth, lured from the ground like bones of beasts,
Except as priceless as a precious pearl, found from the
bottom of the sea, below breaking waves which whirl
like a tainted tornado; oh, you troubled trench of the deep!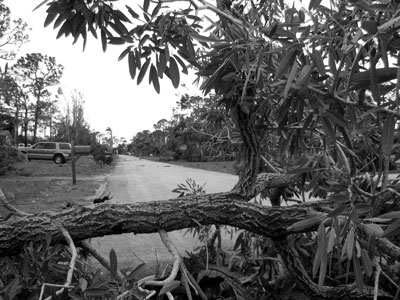 © Emily O., Boynton Beach, FL