A Memory
August 28, 2011
I see the pastures roll by in the distance,
And as I stare, I remember you
My memories take over,
And I am transported too.

I can feel the wind blowing my hair,
The sunshine gleaming on my face
We sit together in the field,
Alone, merely talking in this place.

The scene shifts to the sound of our voices,
And I remember the way you smiled.
You guide me out of my shell
And you release my inner child.

You were with me in calmness too,
Our voices gliding through the moonlight
I feel your body pressed beside mine,
As we sing to them, "Goodnight."

Then the image transforms once more,
And I see you hold her close.
The vision shatters around me
And I am left exposed.

Did you mean to be so cruel?
Or did my heart distort?
But in the end it doesn't matter,
For it's still only me that's hurt.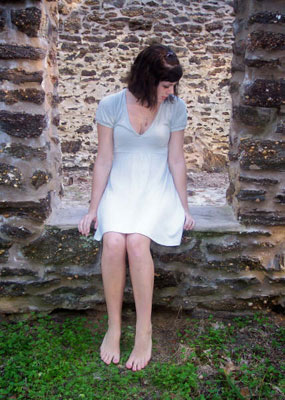 © Katie S., Vineland, NJ