Fangs
May 6, 2011
I run my tongue across your lips,
Forbidden flavors I won't waste,
In the moments here you wonder,
is the poison worth the taste?

Let me use, abuse, and lose you,
Unknown ecstasy I seek,
Give yourself to me completely,
Cosmic kisses leave you weak.

Your emotion flows around us,
Smiling I breathe it in,
Quiver as I stand before you,
Power glowing from within.

Look into my eyes, you need me,
Pleasure breaks you down again,
The lust in my black heart is greedy,
Calling through its siren grin.

Further down the path I lead you,
Shadows ever closing in,
Feel the silence grow around us,
Filling voids of want with sin.

Sense the golden flame inside you,
Fighting my hypnotic stare,
Fangs to flesh I draw it from you,
Cold black wick now all that's there.

When I leave will it return?
Emotion's fire burned in haste.
As you sleep alone in darkness,
Was the poison worth the taste?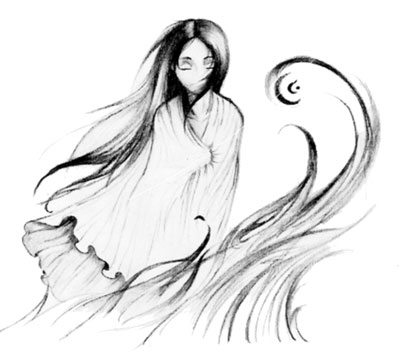 © Anna Y., Hernando, MS