The Creature
June 26, 2011
I drape the hood over my fearful face,
Walking under shadows in alarming haste.
I cross the gate, the dark, shady trees,
With a hunch the predator is nearby me.
I swing towards the wall as the shriek frightens,
Horror grips me as my throat tightens.
It's breathe is soundless and the eyes are bright,
Two brown pearls glittering in the moonlight.
Now it is inches away from me, with a tool hidden,
Ready to slice me and do the forbidden.
I cry for help but its eyes have me locked,
The creature towers me and begins to talk.
The voice I hear is nothing like I've heard,
It's so hoarse I can't make out the words.
But I know what the creature means,
While it comes closer and leans
On me, holding my chest
It smells like the wild with a tobacco-fed breath.
I whine and cry and try to loosen its grip,
But it's holding me tight and biting my lip.
The perverse wickedness numbs my sense,
It digs me deep as I look for some defense.
It moans pleasurably, edging towards the ground,
But its eyes widen – it knows what I have found.
I pick up the stone, a sharp-edged, pointed stone,
And I stab it deep through the creature's flesh and bone.
It shrieks in agony and yelps in pain,
I bend closer and puncture the creature's vein.
My pain is agonizing, yet I manage to walk,
As I hear the creature crying while it hawks.
I manage to limp towards the gate and cross it,
I had finally killed the creature – the rapist.
The man who had killed my family, my heart,
Tore my life and broke it apart.
I shamble back into the shady trees,
But with the unbearable pain I fall to my knees.
I lie under the shade and feel intolerable sorrow,
I shall sleep here until the pain fades and return home tomorrow.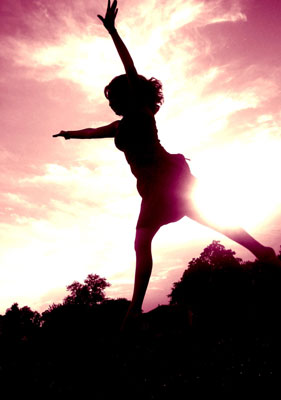 © Martha V., Morton Grove, IL