Bloom
May 23, 2011
'Tis be verdurous Spring again,
Within the once lonely days.
Where hast the shy buds gone?
Where do the sun-tips lay?

Where hast the new buds fled?
And who art this odd fellow?
With its pacific form unveiled,
Boasting a gallant green so mellow.

Thou art the kin of trees, the leaf!
Thou who with a beauteous dawn!
Thou who professes to the corralling buds,
"Avaunt, ye ol' ersatz petals, begone"

And in myriad, the jovial jocundities ,
Bloom in a wondrous plenteous blast!
And across the virescent sky, She soars!
Oh Saint May, returned, thou hast!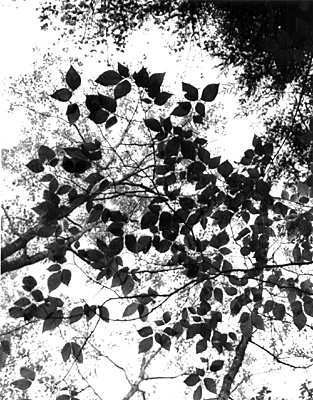 © Jen S., Schroon Lake, NY