A Greener Pasture
May 23, 2011
The cattle drive was just about to begin,
As I saddled my horse and sat upon him.
Buddy, the horse was growin' old from age,
And one last cattle drive would complete his biography's last page.

We headed out as far west as we could,
Over the mountains and through the woods.
Along the borders of many states,
We kept ridin' without takin' any breaks.

As we rode, we saw many wild creatures,
All blessed with God's unique features.
Occasionally huntin' for a bite to eat,
Huntin' just about every animal for their meat.

Buddy was tired and I was as well,
So we stopped for a little bit on our trail.
When a storm came in, we hurried in a flash,
I watered the campfire, til' it remained just ash.

I hopped on Buddy and he rode mighty fine,
As we chased the cattle that were fallin' behind.
Buddy ran many miles so they would not get stuck in the rain,
But I could tell Buddy was feelin' pain.

Buddy started slowin' down because he was out of breath,
Unfortunately, it was time to put him to rest.
Buddy died of a leg fracture,
But now he is off to see greener pastures.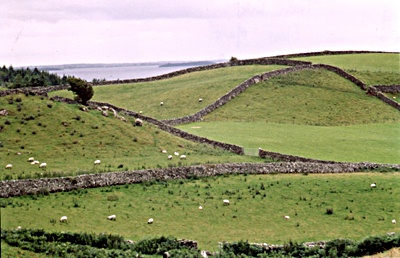 © Eileen M., Milford, CT