Helpless
May 13, 2011
At least you know what your feeling,
I can not say the same seeing as my heart is sinking,
Taking every emotion of mine down,
Forcing all memories of mine to drown,
Cant really explain,
The kind of pain,
Your inflicting to make me go insane,
Please stop all the love,
Cant you see it'll never be enough?
So why ever bother to try,
When all your silent mistakes end in my hidden cry?
Why don't you understand?
I don't need your helping hand,
Just let me be,
Can't you see,
I'm better off alone,
Im just better off alone.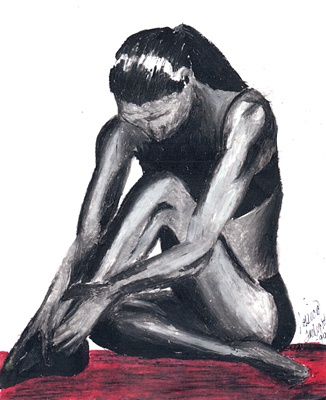 © Jessie Y., Ahwahnee, CA