Land of Forever
May 2, 2011
I'll race you to the mountain
That marks the end of time.
It's impossible to reach it,
I won't stop until it's mine.
I'll meet you at the river
That carries on our dreams
They say we'll never find it
But life's not what it seems.
I'll find you in the meadow
That holds our sweetest thoughts
I won't believe meadow's gone
Torn apart by battles fought.
I'll meet you in the hollowed cave
That protects our secrets fears
The moisture seeps from mildew walls
Collected from our tears.
The seashore's where our journey ends,
The waves, and sun above.
The salty air that keeps our hope
And harbors words of love.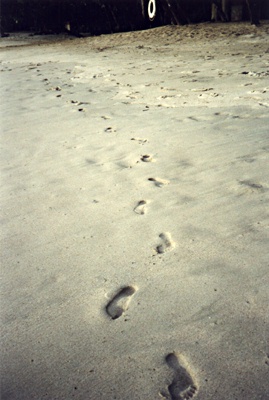 © April W., Rogersville, MO