I Need Help
April 27, 2011
These scars won't last forever,
at least that's what I like to think.
I keep telling myself it's not healthy,
but of a breakdown I am on the brink.

What could have possibly started something so drastic?
What causes me to want to run that knife over my skin?
Perhaps it's my low self-confidence? Maybe my broken heart?
One question remains... When will these anti-depressants kick in?

I'm trying my hardest to stop, I really am.
I really need to get a grip.
I feel bad, everyone thinks I've stopped.
Hey best friends, when's the last time you checked my hip?

No one gets how serious my problem is becoming.
It may have been 3 days since I last cut,
but the thought won't leave my mind.
Just thinking of that knife gives me a sick feeling in my gut.

Here is where I draw the line.
I will not let this overcome me.
With God's help, I will become strong.
Someday, I will get back my feelings of pride and glee.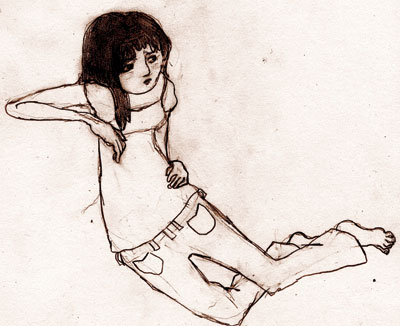 © Samantha W., Albany, NY