Your Line
April 18, 2011
Words make bloody wounds,
but deep cuts heal.
You can't heal from silence,
there's no recovering from disappearance.

Before, words never stopped.
Best friends in an instant,
sisters in a flash;
strangers in a heartbeat.

Four months of memories
meld us together;
love and laughter,
tears and pain.

We clicked,
crazy in the same way.
No one ever quite got us,
except us.

When I thought the world
would turn it's back on me,
you promised to always stay,
no matter what.

Until I failed in your eyes,
stepped too far over your line.
Damaged, you threw me out
like the empty pepsi cans and pixie stick wrappers.

You were too weak to say goodbye,
too weak to fight over why.
And you left me alone in the dark,
to think about what I'd done.

So I sat there for a while,
wondering what was wrong with me.
But in the dark I learned to see,
realizing I don't like who you wanted me to be.

Determination made a spark,
anger made another.
Strength supplied the oil;
flames lit a new beginning.

Darkness kindled this beautiful fire
I have inside of me- now my eyes are clear.
But you're still too blind
to see your own reflection.

I'll smile when I think
about the time you spent in my life.
But I'll laugh when I feel
the fire of change inside my soul.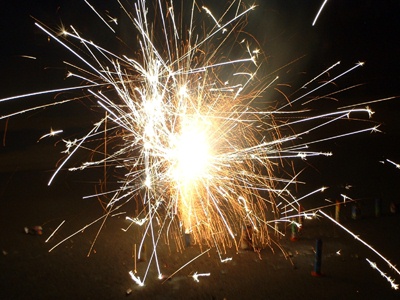 © Kevan B., Beaverton, OR