Mistakes
April 3, 2011
I may not be perfect
And I don't claim to be
But if you would, just please
Take another look at me?

I know I make mistakes
And I don't regret a single one
Maybe if you look harder
You can see who I've become

My problems come for a reason
And I know that yours do too
So what's the point in making fun
Of someone just like you?

Sure, my trends may not be the best
And my hair, well, not-so-great
Just because you're prettier, though
Doesn't change your fate

So stop with the cruel comments
Because they won't get you anywhere
You're going to realize tons of issues
Are what you and I share

Just know that I feel bad
That you can't see my way
When all my mistakes give me strength
Weakness is the price you'll pay.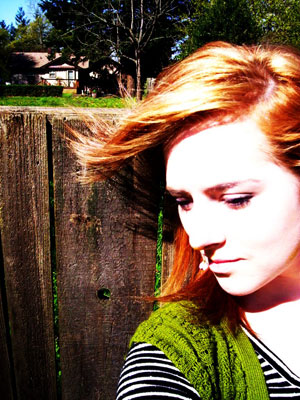 © Anna K., Portland, OR