He Said
March 24, 2011
He said we had differences.
He said it wasn't right.
He said we were over.
He wasn't willing to fight.

He said he didn't love me.
He said there wasn't enough.
He said I was too blind to see.
That I could never be tough.

But you say we are the same.
You said I can't be blamed.
You say this is the start.
You say you'd give your heart.

You say you love me to the core.
You say there'll always be more.
You say I'm never wrong.
You say I'll always be strong.

He thought I was emotional.
He thought I had changed.
He thought I couldn't tell.
When his life was rearranged.

He thought I was too involved.
He thought we had different views.
He thought I couldn't resolve.
The false thoughts to true.

But you think I'm perfect.
You think I'm always me.
You think that I will respect.
Anything you want to be.


You think that I exceed.
You think that we both could take the lead.
You think that we could get through.
Anything that we'd need to.

With him I felt so cheerful.
And when he left, my heart was black.
Until you walked in.
You said you'd always have my back.

With him I was trapped in a box.
No time to breathe, no time to talk.
To anyone else, just him and myself.
When he let go, I didn't know.

That you would be there.
With love and care.
To help me start.
To repair my heart.

Now he thinks I'm crazy.
Now he wonders why.
I'm not still in the phase.
Of the nights of tears and lies.

Now you think I'm beautiful.
Now you stare into my eyes.
Now you know I'm happy again.
Now we both know how time flies.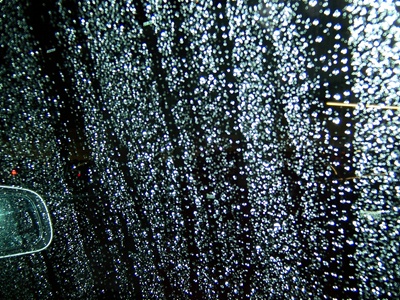 © Jessica L., San Jose, CA