I am a Child Soldier
February 3, 2011
Waking up this morning,
I smell the sweet scent of mother's cooking.
Without any strategic warning,
Things went for a wild looking.

In what used to be a calm and tranquil place,
People are running, getting shot.
I feel the terror on each one's face,
Mutilated, they get but should not.

I try to survive, get sisters, dad and mom,
Terrified I am, but I notice
The killers are almost calm.
Attacking like locus.

Killing is all I can do,
No point in crying.
Oh believe me, it's true!
As if I don't see every day, people dying.

Why? I have no choice
How else to survive?
No one adheres to my wee voice,
Death is my ONLY living DRIVE.

I'm a child they say,
I shouldn't live like this.
But every passing day
Your care happens to remiss.

I stand like I have no regret,
Murdering with no remorse.
But do I fret?
Yes, OF COURSE!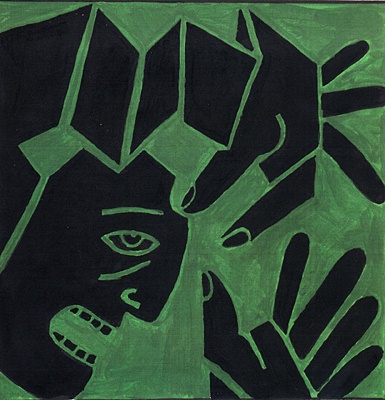 © Hilary L., Oakhurst, CA