Wolf-Fight
January 27, 2011
Snapping teeth, flashing claws,
The crunch of bone between her jaws,
Adrenalin races through her body,
The sight of blood, the scent of holly.

Its life or death, fight of die,
Caching glimpses of the sky,
Rolling through the underbrush,
As the blood begins to gush.

Ripping, tearing them all to pieces
The pain and agony never ceases
Finally, when all seemed lost,
And their lives were all it cost,
She stood among the endless heartache,
The Victory was hers to take.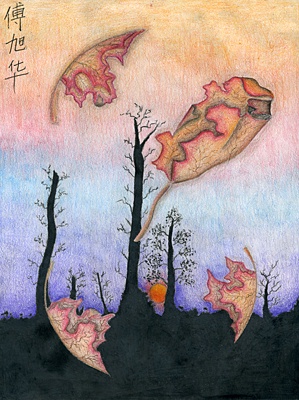 © Becky F., Sacramento, CA