Nothing Salvaged
December 19, 2010
The blood starts to flow, it mixes with salt water, I hope it is.
It doesn't feel like freedom.

I have to hide from myself, I must perform the impossible,
Because if I look in the mirror of my life, it will crack,
I will crack.
Rocky foundations.

Walk, don't run. Speak, don't shout.
Life taught us to be safe, to stick with the normal…
We follow it mindlessly- but what if it wasn't supposed to be normal?
What if it was supposed to be different… A controversial perfect?

Two souls flow through each other, did they touch?
Were the affected by self-made fates?

I didn't want this… But we needed this.
I still want you by me, like it was when innocence wasn't debased.
I want you to look at me, to talk again.
I understand your hate, but don't lie about it.
It isn't protecting anyone…
I miss you, I really do. I'm a shadow of a creature left in the shadows without you.
Can nothing be salvaged?
Please don't turn all the way around.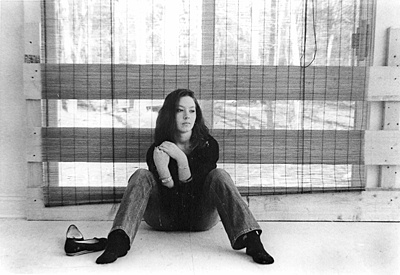 © Crystal F., Marshfield, MA