Captivating Reflections
December 4, 2010
I walked up to the mirror and in it I could see,
a girl about my age smiling back at me.
I made my funniest face and my saddest one too,
and even some that I made up completely out of the blue.
I wondered what it was like for her to be trapped inside of there.
Maybe in a world like hers all were free of cares.
Whenever I look in the mirror, at me she would glare.
But I glared back at her, so I guess it was only fair.
She copied each of my gestures and repeated all of my signs.
And when I held another mirror up, I saw her from behind.
She definitely was not perfect, but beautiful all the while.
And on any given day, she's there to share my smile.
But one day after school when to the mirror I ran,
I noticed something new about the girl who follows my hands.
At first I could not put my finger on it, but something familiar was sticking out.
She shared my father's eyes and my mother's snout.
I did not see before, what I do see now.
What I did not know, I have learned somehow.
I peered up into the mirror, and she gazed back sensitively.
There was only was explanation: The girl in the mirror was me!
I smiled with a smile so wide, that the mirror should have cracked.
And it must have been contagious, judging by the way she smiled back.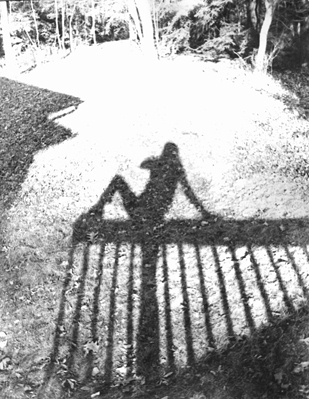 © Catlin W., Cogan Station, PA