Burn Me Alive
November 16, 2010
All the wrong things are crossing my mind.
I can't help but feel blind,
To the world and its guise.

While others sit and have their fun,
My mind runs.
A constant speed ascertained.

The little things no longer matter,
Because everything's a disaster.
All of it falling down.

The sights I used to see,
They still mean something to me,
Burning before my eyes.

My world is leaving,
Dying and crying,
While I sit idly by.

Everything changes,
Always rearranges,
It's the natural order.

But nature has its own time,
One that can't always be kind.
I hate it.

Myself is to blame,
For this dysfunctional game,
That I've brought upon myself.

I despise the pain I caused,
Making others rot,
I'll gladly take it away.

All the pain needs to come to me.
I'll take it all for those in misery,
My way of repentance.

All the sins I've committed,
The blame I haven't been given,
I deserve it all.

More is what I need.
Don't make me plead,
To help those who I've hurt.

I've brought more pain,
Without a single thing to gain,
And I want to make it right.

Those I've proclaimed to love,
Have been brought hell through rain above.
They didn't deserve any of it.

Let me rot in my void.
This isn't a ploy.
It's the only way.

Justice can't be served,
Without someone to burn,
So I'll take that place.

Feed the flames,
Take good aim,
Let me take my punishment.

This is my final want,
It can't be stopped,
For it's already done.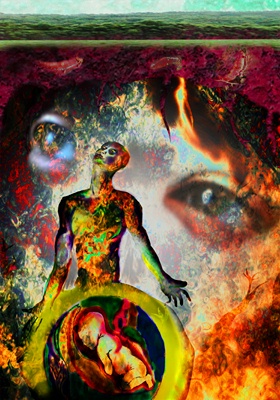 © Tom M., Philadelphia, PA