Books
MAG
They call to me, enticing
From my overflowing shelves,
Their pages softly yearning
To share their untold wealth.

And I, the greedy reader,
Gladly give in to their pleas
And thumb through all the pages
With an air of practiced ease.

And with every page I'm turning
And with every chapter read
I'm getting closer to the ending,
But it's a start I've made instead.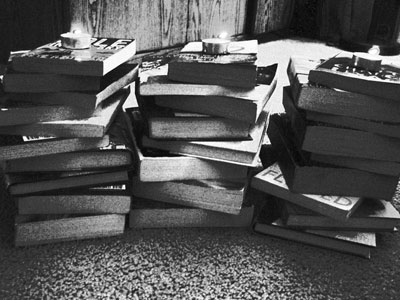 © Alexis R., Clarkdale, AZ