Conversation
October 7, 2010
Take the words from my lips,
And the silence from my heart,
The stillness from my hips,
Turn my waiting into start.

Take the clouds from my eyes,
The stars from my nerves,
Return them to the skies,
Replace the edges with my curves.

Turn my whispers into screams,
Forge my shaking into steps,
Take the endings from my dreams,
Guide my lungs through the reps.

Make a place for us to be,
Spin it out of wool,
Don't wait there, not for me,
I'm busy making myself cool.

Still the restlessness in my hands,
Stop me from hanging my head,
Shake off my selfish demands,
Make me silent instead.

Lead me to a place,
Somwhere I can dance,
Take my hands and trace...
The caring from my stance.

Show me how to fight,
Teach me how to breathe,
Battle me at night,
Forgive me when I seethe.

Give me something to think about,
Never let me go,
Take from me my will to shout,
Whisper to me low.

Let my concerns wash away,
Help me to forget,
Remember what I say,
And how I fidget.

Sing with me someday,
Move with me a lot,
When I say go, stay,
Derail my train of thought.

Show me what I mean,
Let me lose track of time,
Tell me what you've seen,
Reveal what will rhyme.

Speak for me when I mumble,
Or sheild me when I slip,
Catch me when I stumble,
Hold me when I trip.

Chase me when I'm running,
Help me see clearly,
Tell me when I'm stunning,
Because I need that dearly.

Follow me to truth's last days,
Be what I'm dreaming of,
Free this heart of cynic ways,
Insert in it love.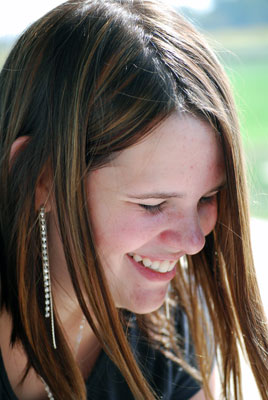 © Casey C., Zionsville, IN