Letting go
September 11, 2010
Every time you say a word
I feel more than you mean
And sometimes the words that you don't say
Are the ones that make a scene

I notice you are changing
Everything you say and do
And the worst thing that I notice
Is you don't return "love you"

I say it to you with meaning
Hoping for your reply
But you just simply walk away
Or text a quick goodbye

The sad thing is you said it first
And told me more of this
You had me wrapped up in your words
A soft eternal bliss

You told me that you loved me
You knew just what to say
To bring me back into your arms
And make it so I couldn't get away

But lately you don't tell me
Anything from before
Are conversations are empty
And I'm left here wanting more

You say things that surprise me
And I don't know how to reply
Am I supposed to take it lightly?
So I just answer with goodbye

And now I notice that I am
Just as bad as you
How am I supposed to love someone?
That doesn't love me too.

So now I'm left with a decision
Do I stay and let it go on
Or do I let you go
Because it seems you're already gone.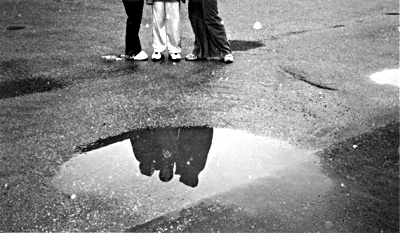 © Gary C., Pequannock, NJ