A First Kiss
August 6, 2010
Back when we were young,
No words did we share.
Seven years will pass,
To acknowledge he is there.

He began to shiver,
Nerves quiver down his spine.
Anxious for a first kiss,
In just a matter of time.

Eight seasons changed until,
They would try this again.
No longer is he nervous,
Much has changed since then.

His closest friend will not approve,
As it failed on the first try he would say.
But this cannot keep them apart,
From this challenge they will not shy away.

Now he is a valentine,
Of this girl from two years past.
They talk all day of how he's "mine",
The challenge to speak fleeting fast.

Different schools can't separate,
The couple of young teens.
Now they have a ballad about,
The shoulder on which they lean.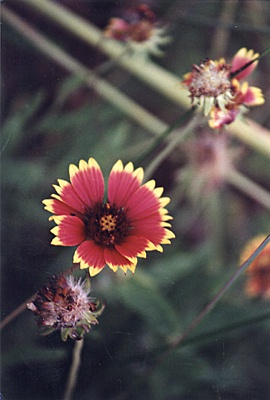 © Brian G., Phoenix, AZ