My Own Prisoner
July 27, 2010
The days go by slow.
The weeks go by fast.
It's almost impossible to run away from my past.
To get a fresh start,
where no one knows my name.
Nothing will ever be the same.
Starting with a clean slate
is easier said than done.
Something is always there to ruin the fun.
A flashback or a memory,
to make my smile fall.
Then reality makes its eversounding call.
What I have done follows me
everywhere I go.
If nobody else, I will always know.
Happiness is out of my reach.
The existence of love remains to be seen,
though my eyes have always been so very keen.
I can never be free
because the knowledge of my deed
is forever inside of me.
Seered onto my brain,
engraved on my heart.
I am my own prisoner,
tearing myself apart.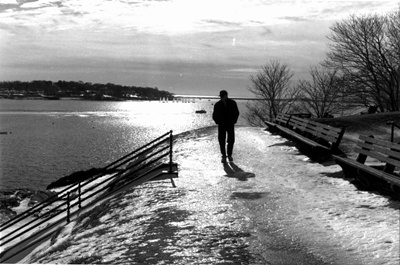 © Steve S., Marblehead, MA