Everything I'm Not
July 2, 2010
I don't have blonde hair,
Or sparkling blue eyes,
I don't have a stick thin body,
Might as well call me thunder thighs.

I don't have straight teeth,
Or a great singing voice,
I can't help who I am,
How I wish it was my choice.

I don't have a boyfriend,
Or a beautiful physique,
I love math and science,
Everyone calls me 'that freak'.

I don't have a humungous house,
Or a lot of fashionable clothes,
My self-esteem is down the toilet,
The only thing that grows is my woes.

I don't wear tons of makeup,
Or wash my hair everyday,
Some think that's disgusting,
I wish I didn't care what they had to say.

I don't drink or smoke,
Or party too hard,
But then again I'm not invited to anything,
And for that I am scarred.

I can't keep up a conversation,
Or stop daydreaming about this one guy,
I know he's way outta my league,
And it makes me want to cry.

I don't ever know what I'm doing,
My life's just one big mess,
I wish I had at least one person to call my friend,
To ease this awful distress.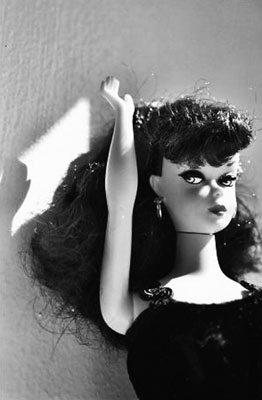 © Carolyn K., White Plains, NY