Fire Under Water
June 23, 2010
She founders in the blue
And breathes in her new habitat,
Filling her lungs with an oceanic brew,
Diluted and infested, poor thing – to drink that.

Slowly sinking down in the blue
She has time to look around,
This is supposed to be ocean view
But Poseidon is nowhere to be found.

A passing seahorse floats by in the blue,
Leading its ponies to home.
She envies the way they flew
To wherever their mother will roam.

Entering a darker shade of blue
She finally feels the pain,
The burning fury of this new hue,
She wonders how many it has slain.

Straining to see the red in the blue
She finds it of no use.
Already, this day she's come to rue,
Has caught her in its noose.

Not fighting the fire in the blue,
She relaxes and lets go,
Ignoring the flames burning her skin to a glue
And thus, now seeing their colors show.

A whirlwind of shades in the blue
Surround her body completely,
Cradling her in warm dew,
Falsely acting sweetly.

Her body is stained with blue
The fire consumes her soul.
The water bites and in minutes of few,
It closes tight and swallows her whole.

She is now part of the blue
And one with the fire.
Trapped in the oceanic zoo,
Never to be lifted higher.

Now listen here Ocean Blue,
Killer of my dove.
She, whose life you withdrew,
Was my forever love.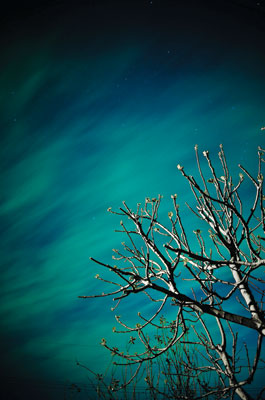 © Chyi-Dean S., North Tustin, CA