Love sucks
June 19, 2010
I begged and begged for him to stop, the pressure was getting way too hot,
Hot heat waves flashed through me joined with prosperity,
I was as angry as a bright burning sun,
Filled with rage that could not be undone,
His hands held my throat tight,
I was starting to not be able to see the light,
Darkness washed over me like a cloud of dust,
Filled with poison and burned with rust,
There was no love left in him for me,
Just hatred and a killing hypocrisy,
His hate melted into me with must,
Like his deed had been done and left me to rust,
He doesn't care and he got his say,
Now he made me leave the world today.
Too bad he hadn't seen the thoughts that I had,
They danced with joy love and hope,
But in the end they got shoved down my throat,
He was cruel and mean, but his danger was unseen,
I was in too much love,
How was I supposed to know he was so darn mean?!
Now my future is gone and done,
There is no sun, there is no sky,
There is not even time for my heart to fly,
My emotions are ripped and my heart is gone,
It all just feels so strange and wrong.
There is no winter or even a spring,
Now my heart can't dance and sing,
Love is gone and hate is replaced,
Life in the end turns out to be a disgrace.
Unless your love is pure and true,
Don't let a guy get to you,
He will break you up and rip you apart,
And in the end you'll remain with no heart.
They can be tricky and sneaky too,
That is why you need to watch what you do,
Don't let them take advantage or turn you to hurt,
You always need to be alert,
Keep your mind wide and your heart open clear,
Once you have you have found the right guy it will be dear,
There will be an unbreakable bond,
That is so strong it will last long,
There will be love and hugs and kisses,
But most of all there will be misses.
Your life will turn bright and happy and true,
You will never ever feel sad or blue,
Once you have the perfect guy,
You will feel like you're on top of the world,
And maybe even able to fly,
So high that you could touch the clouds and the sky.
There will be no end and there will be no start,
But for sure there will be a huge beating of your heart,
There now exist no darkness or fear or shame,
Only your own special love game,
Sometimes it will rise high,
Other times it will go way down low,
Almost as if it will turn into melted snow.
Just stay strong and know the right things to do,
This will make love be special and not suck for you.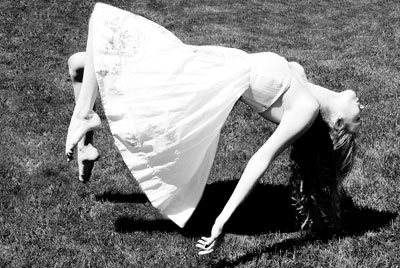 © Darcy D., Sonoma, CA