A Second Home
March 18, 2010
As you allow me into your home,
You embrace me with twig like arms.
A feel at peace knowing I'm not alone,
'Cause I see bugs following me in swarms.


As I look up, trees invade my vision;
They block out noise and light, much like walls.
But the trees have to make big decisions,
Deciding to let anything in at all.


This wondrous place in which I drift
Takes away all my fears.
It gives my soul a much needed lift,
And dries all my tears.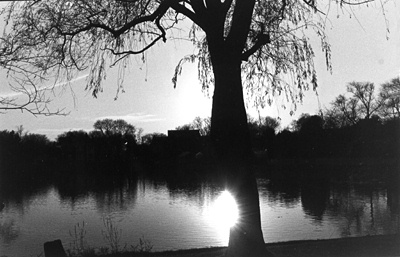 © Chuck K., Marblehead, MA