Notice Me
March 11, 2010
He's standing right there
He doesn't notice me.
I just don't think it's fair,
Why does he ignore me?

"Maybe he's shy?" I say to myself.
Its been forever since he spoke a word.
Maybe he's seeing someone else,
I guess im not 'that girl'


He drives me crazy, day and night.
I wonder if he knows what I go though.
He's just one perfect sight,
I'm just lucky to have met you

I think I must have fallin' for you,
Over and over and over again.
How many days must I go through?
How many days do I have to complain?

Just say hi!
Just notice me
You don't know how happy that would make me.


Maybe he's waiting for me,
Waiting for me to make the first move.
I don't know what I would do.
Maybe I could just act cool!
Wow...that would not work
haha!

Boy....do you know what you do to me?
You are like a headache that won't go away!
But its the good kind!
Just please notice me.
Why am I feeling this way?
Just please notice me.

Maybe you're this word,
Yup! That word,
I know you know it,
You are my CRUSH!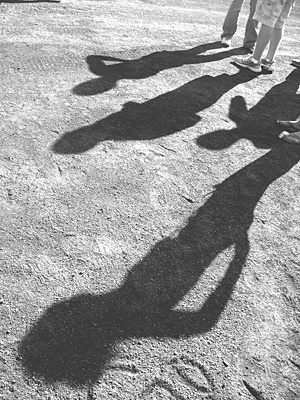 © Trella R., Mountain Lakes, NJ