The War of the Piccolo
March 2, 2010
The two boys knew that they might die
But they could not go back.
They knew the war would never end
If they did not attack.

They had a glowing piccolo
To help them see ahead,
And its strength blossomed when the war
Crescendoed to a head.

And Johann knew his friend would die
But he did not cry out.
He tightened his hold on the staff
And charged without a doubt.

And George fought right alongside him
Devoid of any fear.
Yet fear himself appeared to them
To make them shed a tear.

Both bird and master flew at them
To drive them off a cliff.
The crow's black wings struck each white face
But they were not scared stiff.

But soon they knocked the bird away;
And so Omega charged.
He cackled as he slowly moved,
His eyes became enlarged.

The villain swiped with all his might
To kill the brave boy George.
But Johann ran into the man
And took the blade for George.

He screamed in pain, but shut his eyes
As peace took over him.
He knew that he had saved his friend--
A plan of his own whim.

The one boy knew that he might die
But he could not go back.
For now George must avenge his friend
Who had lost to the black.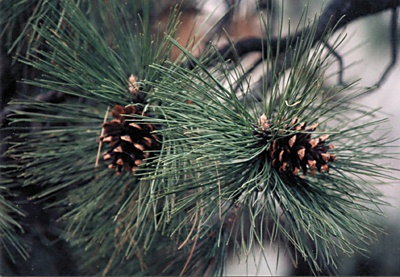 © Allison S., Eau Claire, WI